Early start, fill up, grab some sausage rolls and hit the road. Droppy spotted a car and a person in trouble so we radio'd Rusty to check it out. Rusty informed us that their battery had run flat so we pulled around to give them a jump start.
Trip into the Bungle Bungles was rough, but ever so gratifying. Though finding out that our windscreen had cracked was a bummer. Over lunch we repaired it the best we could. Hopefully that stops it spreading.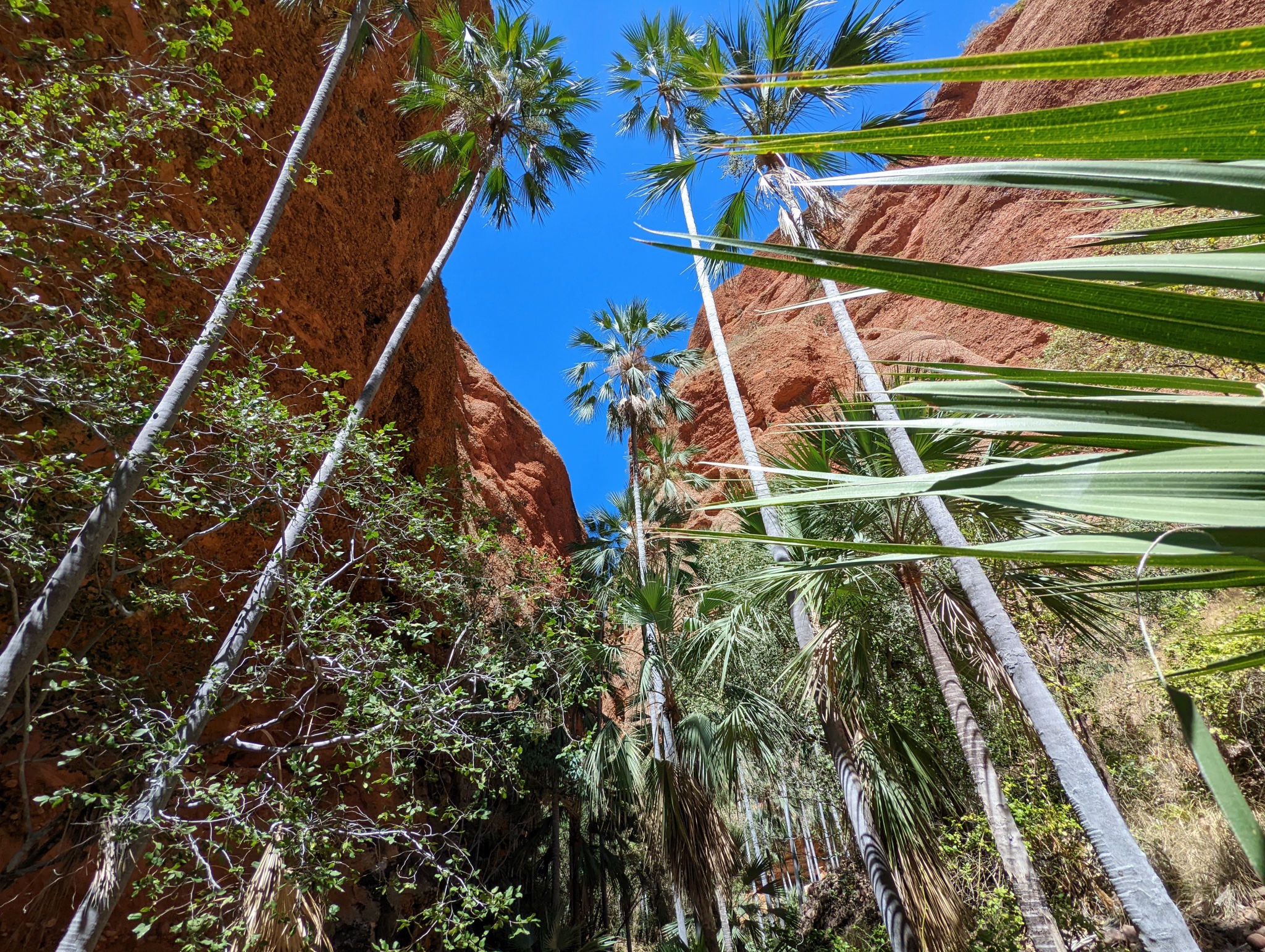 The walks we've done here have been amazing. I've never seen such amazing rock faces. Palms nestled in where they can fit. Even in the middle of the day it's surprisingly cool in the shade of the rock.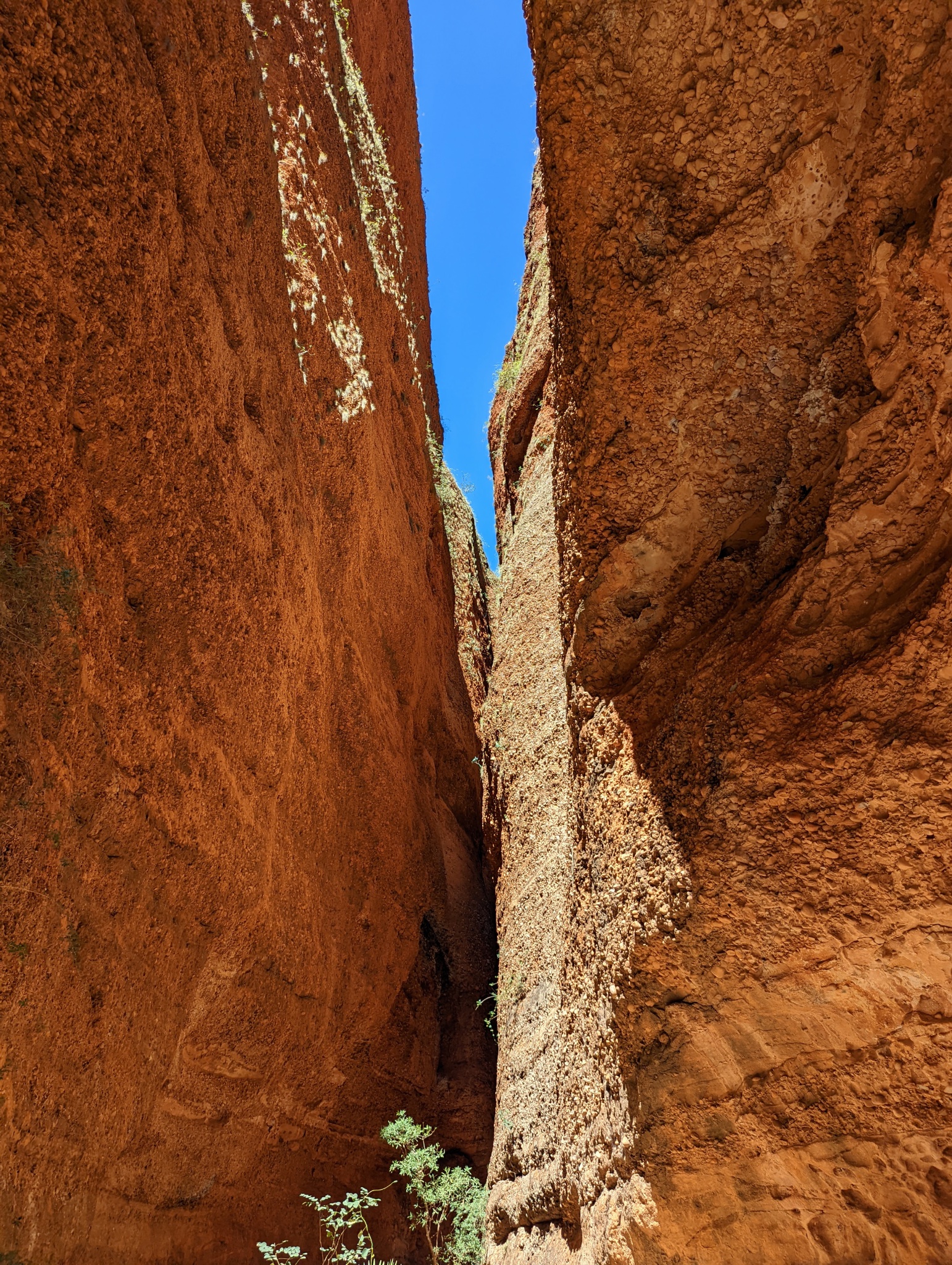 I don't think photos could ever show the scale of a place like this.
Legs pretty sore from walks but so worth it. Not sure how I'll go. I think Droppy wants to do about 20km. I might be tempted to just drop them off and have a lazy day - do some washing.
Camp is pretty busy. Considering how few we saw on the CSR it's a little overwhelming.
Probably not going to do the Simpson as the time frames are just too tight. Still trying to arrange car repairs in Alice.