An extremely busy day! First a 5k run in the morning. Performed better than my previous runs, so that's a good sign that I'm recovering.
Then we meet our first person in quite time. A traveler heading the same direction as us but only doing part of the CSR. We parted ways after breakfast. After heading north for a bit we came past to other vehicles heading South and exchanged hellos.
A walk up Thring rock. I wasn't going to climb this one, but it ended up looking pretty easy, and it was. About a 10 minute climb.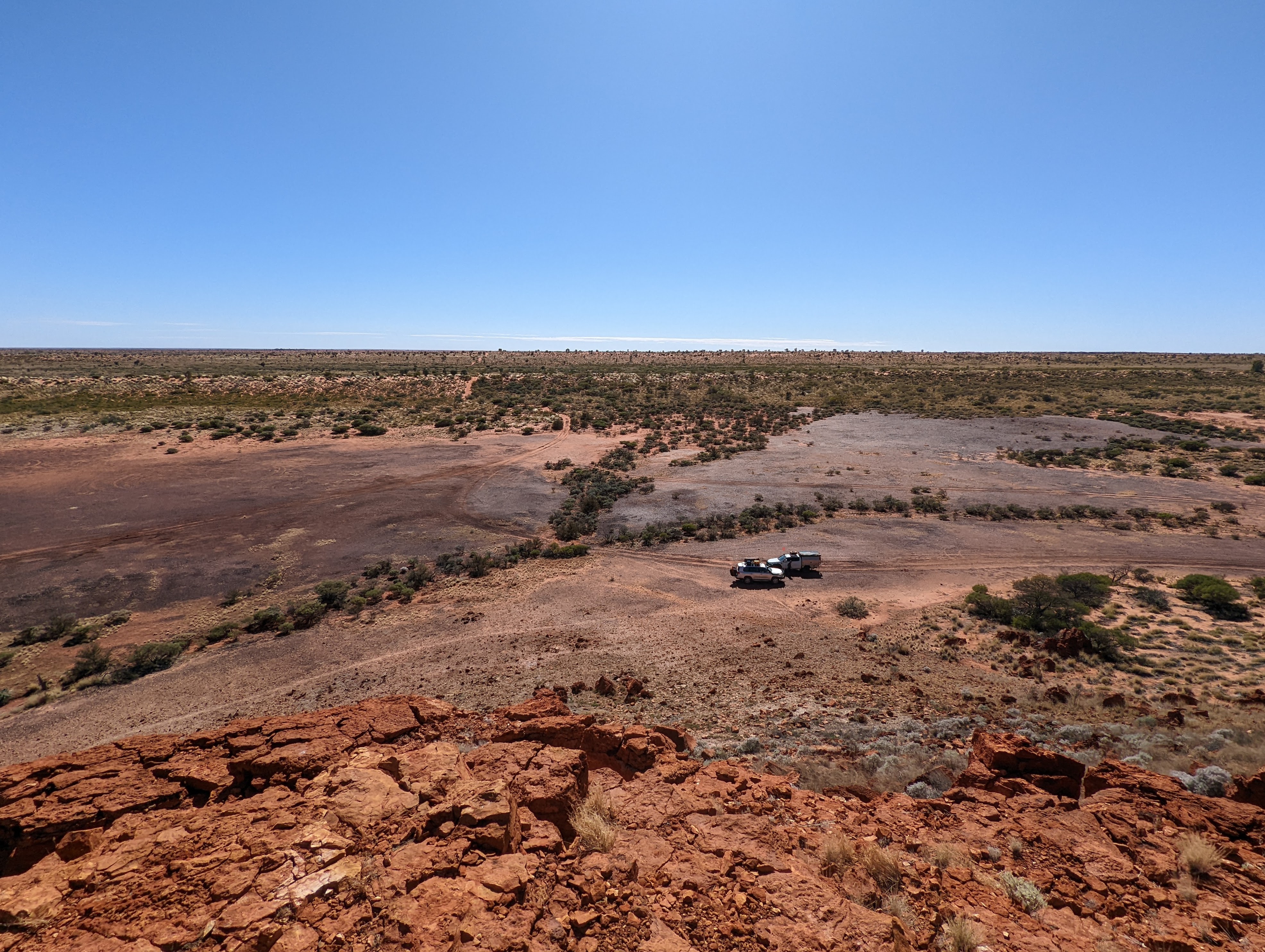 Lots of hard driving (my shoulder and arms are killing me). Lots of rock and corrugations.
At Well 31 it was discovered that we misplaced the phone used for drone photography but luckily some workers heading north bound happened to have found it and stopped at Well 32 to return it. Amazing luck!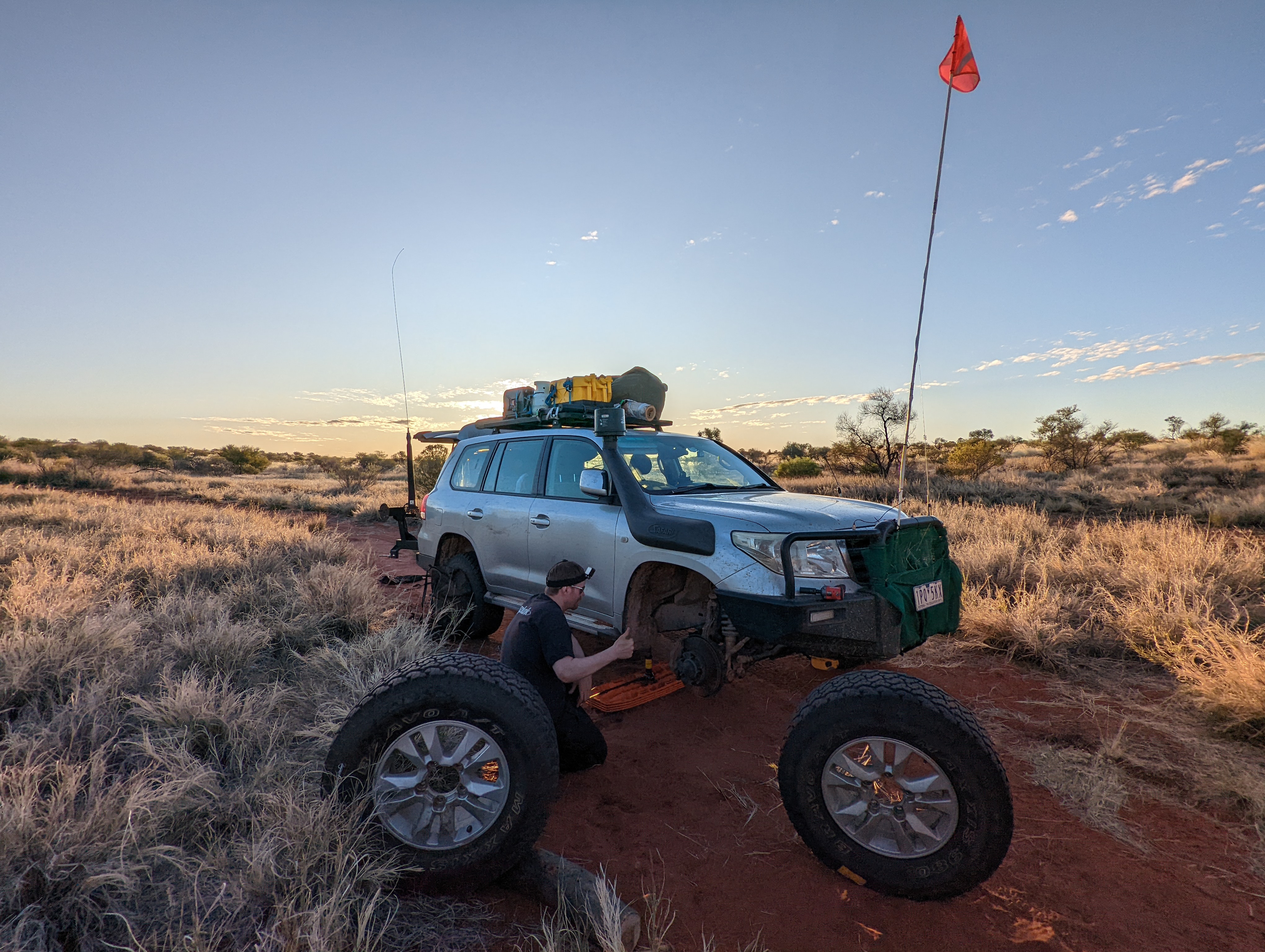 At Nyarruri (Well 32) we discovered a flat tyre on our vehicle, and had to replace it. Side wall damage, so probably shouldn't repair ourselves.
Eventually roll into Well 33 (just past Kunawarritji) under beautiful moon light. Another group of two are also here and heading South bound. We exchanged hellos and talked about what the road conditions are like in both directions.
I gave my SIM to Droppy as I'm still not ready for the internet, even though we have coverage from the road house.